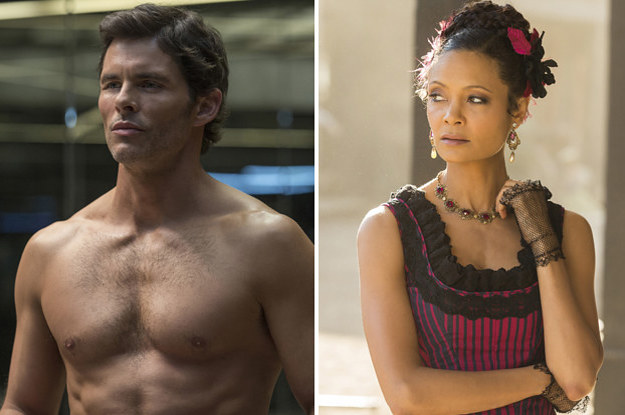 "To see this man terrified of being naked when Evan Rachel Wood and I have grown accustomed to it, sitting there, having a chat, a glass of water, totally naked, it was very touching," she said. "And he's learned that it's really tough."
Newton said this moment was particularly resonant for her because she has been objectified and lied to by directors in the past who told her they were only going to shoot a specific part of her body when instead they were showing more than she cared to reveal.
Newton said this made her more aware of Quarterman's vulnerability in that moment.
"What I love about Westworld is that it's showing the vulnerability and the objectification of a person, and if you see a person naked and not in a sexual context, suddenly you don't want to look," Newton said.
"Well, maybe some people do want to jerk off to what I was doing in season one, but that's really weird and they should check into a hospital," she joked.